NEW PLANT J.S.F. F35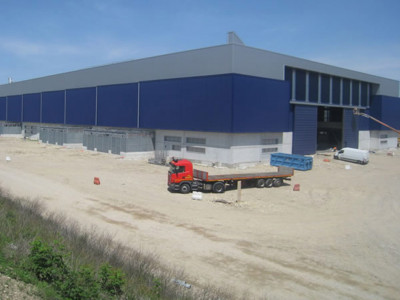 Construction with executive design of a facility and infrastructure in the military base situated nearby the military airport of Cameri. The new industrial site provides a construction and revision site for aircrafts, wich is expected on about 96 units per year. The specifics architectonical, structural and mechanical types of the new JSF FACO and MRO&U Site may be divided by 4 main groups: GROUP 1 SERVICES BUILDINGS: F11 Reception & Security; - F12 Cafeteria; - F14 Offices; -F19 Fire brigade & Support flight line offices; GROUP 2 HANGAR BUILDINGS: F2 Fuel Barn;_F6_a Run Station; - F6_b Run Station;- F9_a Chemical Storage;- F13 Maintenance; - F15 Power & Utilities_Plant; GROUP 3 PRODUCTION BUILDINGS: F1 Assembly / MRO&U; - F9 Material Wharehouse; - F16 WCT; - F18 FW + OWB Wing; GROUP 4 SPECIAL PRODUCTION BUILDINGS: F4 Finishes Facilities; - F5 ATF. To complete the entire Site these new buildings was realized: F7 STOVL Pad; F8 STOVL Pit; F10 Explosive Material Storage; F17 Waste Disposal Area; F20 Ferry Station.
TECHNICAL SPECIFICATIONS
Employer:
Alenia Aeronautica S.p.A.
Works amount:
€ 213.782.665,40  RTI (nostra quota 80,42%)
Works start:
23 December 2010
Works end:
31 March 2014