REQUALIFICATION AND REGULATORY UPGRADE OF THE RUNWAY LOT 2 - 2ND PHASE OF THE VENICE AIRPORT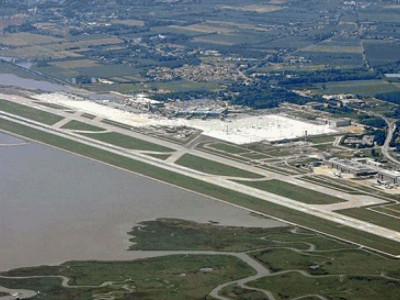 Requalification and regulatory upgrade of the runway Lot 2 – 2nd Completion Phase of the "Marco Polo" Airport in Tessera - Venice.
The project will be developed in 7 phases throughout the years 2018, 2019 and 2020 for a total contract duration of 669 days.
By 2020 the requalification of the secondary runway will be completed.
This project features As-built in BIM.
The project includes the extension of RESA (Runway End Safety Area) which requires the construction of carryovers with claptrap of the sandbanks (lagoon areas - maritime works).
TECHNICAL SPECIFICATIONS
Employer:
S.A.V.E. S.p.A. (Società Aeroportuale di Venezia)
Works amount:
€ 120.547.368,86 -
Our share:
60,76% JV Leader
Works start:
1 September 2018
Works end:
30 June 2020