DESIGN-BUILD / DESIGN-BID-BUILD MULTIPLE AWARD CONSTRUCTION CONTRACT NAPLES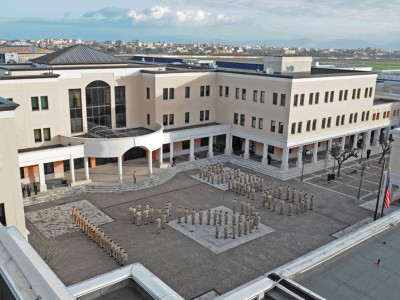 Design-Build / Design-Bid-Build Multiple Award Construction Contract (Macc) For The Construction, Renovation, Repair, And Demolition Of Facilities, Waterfront, Airfields, Or Other Related Infrasture Primarily At Nsa Naples.
Construction projects to be performed will include both design-build and design-bid-build, primarily at NSA Naples and surrounding areas to include Naval Support Activity Gaeta, Admiral Carney Park in Pozzuoli, Mount Camaldali Radio Site and Satellite Receiver Site in Lago Patria and throughout the NAVFAC EURAFSWA area of responsibility.
Duration of the contract will be 5 years for a total aggregate value of $95,000,000 for all MACC task orders awarded across all 5 prequalified contractors.
TECHNICAL SPECIFICATIONS
Employer:
US Navy (NAVFAC EUROPE SOUTHWEST ASIA)
Works amount:
€ 16.756.000
Works start:
26 September 2018
Works end:
ongoing